Natrona County High School MUSTANGS


Class Of 1962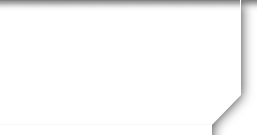 Bob Curry
Profile Updated:
June 11, 2013 | | |
| --- | --- |
| Residing In: | Hattiesburg, MS USA |
| | |
| --- | --- |
| Occupation: | Pilot for a corporation |
| | |
| --- | --- |
| Children/Grandchildren: | 6 children 16 grands |
Yes! Attending Reunion
School Story: What have you done since 1962?
I did church work for two years and then started my flight training while working as a police officer for the city of Phoenix az. In 1969 I finally accumulated enough flight experience to get employed flying over the Gul of Mexico for a fishing company. I left that to fly for a nondescript airline. Two years with them losing money convinced me to seek a more secure position which I have found with my current employer flying company execs around the nation. I hope this finds all healthy and happy!
What is your favorite memory of high school?
Of course my friends are in the forefront of my memories. I enjoyed participating with some great musicians in the quartet and the duet Janice Lowham allowed me to participate...WOW that lady could sing! She is so talented!
If you could live anywhere in the world, where would it be?
This is easy! I would love to be back in Wy In SUMMER and commute to southern Az in winter
Where is the farthest you have gone on vacation?
I work,traveling so my idea of a vacation is hiking in the nearby mountains. My work has taken me to Cozumel Chitzenitza and other exotic destinations
Who was your favorite/most influential teacher?
Without a doubt Mrs Chilcoat
How old were you when you got married the first/only time?
22
How and in what ways have you changed since high school?
I got a lot older! I think I may have become more empathetic and more focused.
Describe your ideal day.
I love to be of service...it is great to know the labors of any given day are of benefit to those around me.
What has been the best part of your life?
Every day is better the the one before....I know it is a trite statement but I think the best is yet to come
What music/musicians do you listen to, besides Oldies, of course.
Lol you named it...oldies!
What is on YOUR "Bucket List?"
I want to see Alaska, NewZealand and Austrialia
What did you think you would do after high school?
I hoped to fly. Looks like the dream became a reality
What different jobs have you had?
Managed a miniature golf course...service dispatcher for a new car dealer. Police officer. Pilot for a fishing co factory manager for said company. Airline pilot and now a corporate pilot
What is your favorite food? Drink??
Love Mexican food. Diet coke (no alcohol)
What is the last CD you bought?
"Piano guys"
What is your favorite TV show? Do you watch Reality TV? Why or Why Not?
Undercover Boss
Any words of wisdom you live by?
Kindness begets kindness
What would your classmates be most surprised to know about you?
I shave my head in respect for my wife's fear of losing hers to chemo
Posted on: Feb 23, 2020 at 4:35 AM
Posted on: Feb 23, 2016 at 4:33 AM