Natrona County High School MUSTANGS


Class Of 1962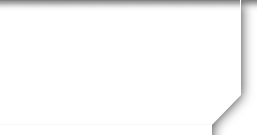 75th BIRTHDAY REUNION
75TH BIRTHDAY REUNION
DATES AUGUST 9, 10, AND 11 2019
EVENTS:
FRIDAY AUGUST 9 11:00 GOLF OUTING AT THE CASPER MUNICIPAL GOLF COURSE
5:00 THREE CROWNS GOLF CLUB - CASUAL EVENING WITH FINGER FOOD,
NO HOST BAR MUSIC - DANCING- AND LOTS OF CATCHING UP
SATURDAY AUGUST 10 9:30 - 11:30 NCHS TOUR
12:00 LADIES LUNCHEON HOSTED BY CAROL MCMURRY - LUNCHEON WILL BE HELD AT FORT CASPER - GUYS SPOUSES ARE ALSO INVITED.
5:00 THREE CROWNS GOLF CLUB NO HOST BAR AND NO HOST BAKED
POTATO AND SALAD BAR MUSIC - DANCING - AND MORE CATCHING UP ON OLD AND RECENT TIMES.
SUNDAY AUGUST 11 9:00 TIL 11:30 BREAKFAST AT DONNA O'QUINN'S HOME 8650 CASPER
MOUNTAIN ROAD
YOUR ONLY COST WILL BE FOR DINNER SATURDAY NIGHT (ABOUT $10.00) AND YOUR DRINKS, THANKS TO THE DONATIONS BY VANCE BURCH AND JIM ALLISON.
THANKS AS ALWAYS TO CAROL MCMURRY FOR HER GENEROSITY HOSTING THE SATURDAY GIRLS LUNCHEON, WHAT A SWEETIE. AGAIN JON PEDEN WILL BE HEADING UP THE GOLF AND I'M SURE IT WILL BE A FUN EVENT. THANKS TO MY DONNA FOR HAVING THE SUNDAY BREAKFAST AT HER HOME, BOY WAS I LUCKY!!!
THANKS TO ALL THAT RESPONDED THEY ARE ATTENDING THE 75TH BIRTHDAY REUNION. IT WOULD BE APPRECIATED FOR THOSE I HAVEN'T HEARD FROM THAT MIGHT ATTEND TO SEND ME AN EMAIL. ALSO PASS THE INFORMATION ALONG TO CLASSMATES YOU ARE IN CONTACT WITH THAT MIGHT NOT HAVE A COMPUTER OR HAVEN'T SIGNED INTO THE WEBSITE.
I WILL FINE TUNE EVERYTHING WHEN WE GET CLOSER TO THE PARTY.
HOPE TO SEE AS MANY OF YOU 75 YEAR OLD PEOPLE AS POSSIBLE NEXT AUGUST.
TAKE CARE AND BEST WISHES TO ALL,
DICK